Iconic Items
Tutte le collezioni Smith's American
COERENTE CON UNO STILE CHE DA SEMPRE CONIUGA VESTIBILITÀ, VERSATILITÀ E ORIGINALITÀ, SMITH'S BY MICHELA GOLDSCHMIED MIXA I JEANS DA LAVORO A INEDITI MODELLI OVERSIZE.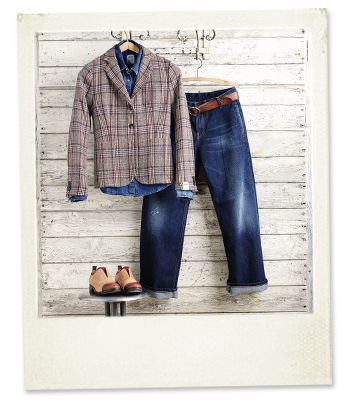 WOMAN CAPSULE COLLECTION FW 2014–15 SMITH'S AMERICAN BY MICHELA GOLDSCHMIED: "A STAR IS BORN".
When work needs to be done, we have the clothes for it".