 Collezioni
COERENTE CON UNO STILE CHE DA SEMPRE CONIUGA VESTIBILITÀ, VERSATILITÀ E ORIGINALITÀ, SMITH'S BY MICHELA GOLDSCHMIED MIXA I JEANS DA LAVORO A INEDITI MODELLI OVERSIZE.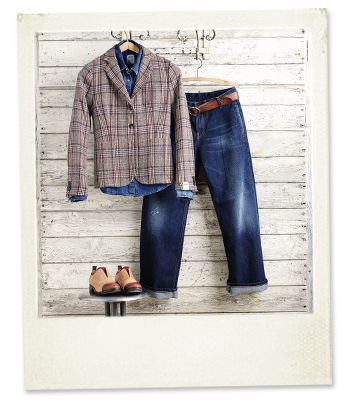 WOMAN CAPSULE COLLECTION FW 2014–15 SMITH'S AMERICAN BY MICHELA GOLDSCHMIED: "A STAR IS BORN".
When work needs to be done, we have the clothes for it".
News / Eventi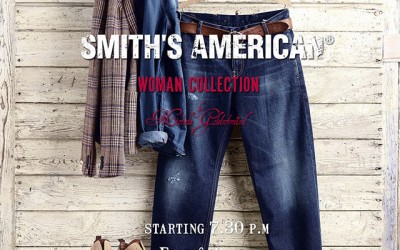 SEAR'S presents SMITH'S AMERICAN "Woman collection" by Michela Goldschmied.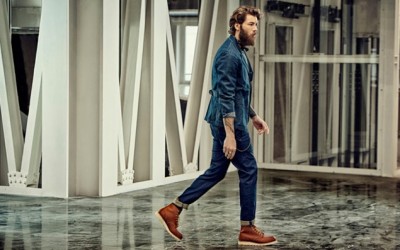 Brian & Barry -  Milano ospita la nuova collezione abbigliamento e calzature di Smith's American. Proud to be there.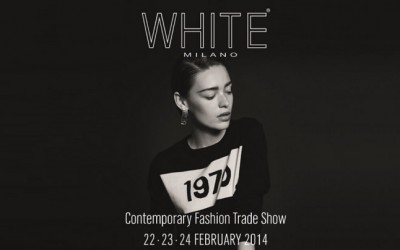 WHITE MILANO WOMEN'S & ACCESSORIES COLLECTIONS  F/W '14 - '15 DATE Sat. 22nd · Sun. 23rd · Mon. 24th February 2014 LOCATION Via Tortona 27 · 35 · 54 - 20144 Milano - Italy HOURS 9:30 am · 6:30 pm (last day 5:30 pm) INFO info@whiteshow.it – buyer@whiteshow.it -...
NEWSLETTER REGISTRATION
Per favore clicca qui sotto se vuoi continuare ad essere aggiornato sulle nostre novità future.
New York, 1906. Gli immigrati sbarcavano a migliaia a Ellis Island per inventarsi, con la forza delle braccia, una nuova vita nel nuovo mondo, qualcuno pensò di inventare per loro abiti da lavoro resistenti e confortevoli. Era il capostipite della famiglia Boshnack.
Nacque così Smith's American: "best workwear money can buy". Strano destino. Più di un secolo dopo è un percorso di immigrazione inverso a ridare lustro a un marchio ricco di storia e di storie: un bizzarro andirivieni votato comunque al successo. E' l'italian style con il suo apporto di innovazione, e maestria artigianale, a fare di Smith's American un must inedito dall'altra parte dell'oceano.
Bridge, licenziataria del marchio, ne raccoglie e esalta l'eredità con nuove collezioni casual chic. Abbigliamento, calzature e accessori: raramente una contaminazione – american style e made in Italy- ha sortito simili risultati. Un incontro di geni diversi che ha generato idee geniali. Un'evidenza che salta all'occhio, si apprezza al tatto, si indossa da capo a piedi.